Filtration 
high pressure filter 
Mobile | Industrial | Marine | Energy
Different types of hydraulic filters
We supply high pressure hydraulic filters from stock. What you need, when you need it!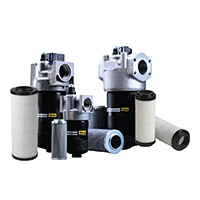 What is a high pressure filter and for which hydraulic applications do you need one?
The pressure line filter, also referred to as a high pressure filter, is most commonly used in a hydraulic system. This type of filter is also equipped with a bypass check valve. When a pressure line filter is installed directly in back of the pump, it acts as the main filter for the complete flow and protects hydraulic components against wear.
Note: A pressure line filter acts as a safety filter when installed in front of an endangered component (e.g. servo control valve). To ensure maximum functionality of these critical components, the normal practice is that the pressure line safety filter must be fitted as close as possible to the component it is protecting (e.g. in the housing bores).
Type of Standard Pressure Filters
How DTA can help save you time, effort and money on hydraulic filtration solutions
DTA offers the tools required for troubleshooting and addressing the cleanliness or performance demands of any hydraulic system. DTA can also supply the indicators that monitor a system's contamination level. Contamination indicators ensure that our customers can maintain the cleanliness of their hydraulic systems. Contact our sales engineers for further assistance.
Contact DTA Hydraulics
+31 (0) 168 407 144
+31 (0) 168 407 145
hydraulics@dta.eu
Image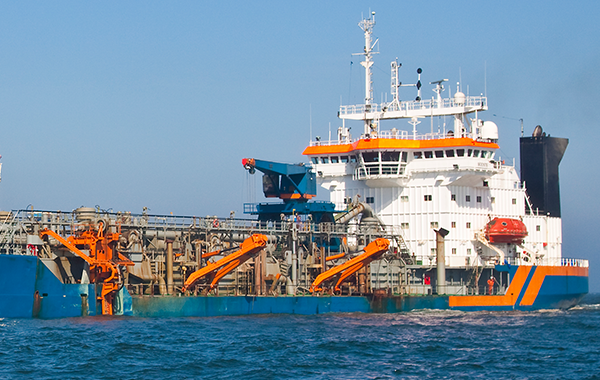 15P/30P Series
100P Series
EPF iprotect® Series
EAPF iprotect® ATEX Certified Series
EMDPF iprotect® Series
EADPF iprotect® Series
18/28/38P Series
70/70 Eco Series
22PD/32PD Series
Characteristics of a pressure line filter:
Medium cost (depending on size and excess pressure)
High grade of filtration
Easy use of clogging indicators
Grade of filtration: Finest Filtration

25 to 660 μm, using stainless steel filter mesh
1 to 20 μm, using paper , glass fibre and polyester

Equipped with bypass check valve that opens at 7 bar (maximum)
How DTA can help you save time, effort and money
DTA has extensive expertise with hydraulic valves and carries a substantial inventory of valves in different sizes and spool configurations. Depending on your requirements, DTA can supply high-quality hydraulic valves, taking into account a wide variety of functional and hydraulic system requirements.
(test)
How to contact DTA
+31 (0) 168 407 144
+31 (0) 168 407 1454
hydraulics@dta.eu
RELIABLE PARTNER FOR ALL YOUR HYDRAULIC SUPPLIES AND REPAIRS
DTA is serving your industry with the supply of hydraulic parts and hydraulic components for more than 25 years. Since 2010 we have been fully qualified and certified as distributor hydraulics by Parker Hannifin. Together we developed a rapid delivery program for the genuine Denison Hydraulics single and multiple vane pumps. We support industrial and mobile applications and hold a considerable inventory of genuine parts, components and sub-assemblies.
Vane pumps and genuine spare parts in stock; over 25,000 configurations listed in our online pump catalogue!
Currently we can supply over 20,000 pump configurations from stock. All the hydraulic parts and components that we supply are new and genuinely manufactured by the high quality hydraulic manufacturer of your choosing. DTA can be your one-stop-shop and supplies high-quality brands only such as Parker Hannifin (Denison Hydraulics, Olaer, Calzoni, VOAC, Sterling Hydraulics), Bosch Rexroth (Brüninghaus, Eppensteiner, Hägglunds, Hydromatik, Oil-Control), Bucher Hydraulics, Moog, STAR Hydraulics, Hydac and Eaton (Char-Lynn, Eaton Hydraulics, Integrated Hydraulics, Vickers).